Hotels and Motels in the Lake Champlain Valley - High Peaks - New York/ Vermont

Adirondack Loj - Heart Lake, Lake Placid, NY 12946 518-532-3441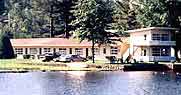 Adirondack Motel
23 Lake Flower Ave, Saranac Lake, NY 12983
Phone: (518) 891-2116 · (800) 416-0117
email: info@adirondackmotel.com "I've travelled all over and I have to say, your rooms are spotless" said Mr Franz in October, 2002 when he stayed with us. After you've relaxed on Lake Flower, and spent a comfy evening in your AAA approved room, the "Muffin Man" offers you his famous continential breakfast. Guests say our web site is a must. so take a look and come on up. The Adirondack calls your name!
Adirondack Park Motel - Box 81 (518) 644-9800
Admiral Motel - 401 Canada Street (518) 668-2097
Aimes Motel - E St Johnsbury Rd 802-748-3194
Albro Nichols House - 53 Boynton Ave. 802-751-8434
All Seasons Motel - 112 Main Street 802-228-8100
Alpenhaus Motel - Located 2 miles north of the Glens Falls Civic Center, 1 mile South of The Great Escape Fun Park, just south of Lake George resort area. Shopping Centers, theaters & restaurants within 1/2 mile.
Alpine Air Motel
99 Saranac Ave. Lake Placid 518-523-9261 or 800-469-3663 Fax: 518-523-9273 email: alpine@northnet.org
Family-owned & operated, providing personal service and quality accommodations. AAA & Mobil approved. All rooms have color/cable TV, complimentary coffee, AC/heat, telephones and private bath. Outdoor heated pool with slide. Mountain views. Restaurants across the street. Children under 13 free. Please no pets.
Alpine Country Motel - Skiing, Mountain Biking, Whiteface Mountain, Lake Placid Region, Golfing, Olympic Events Rt. 86 Willmington, NY 12997 518-946-2263 or 877-946-2263
Alpine Meadows Condominiums - Route 242 Montgomery Center VT 802-326-5000
Am-Can Motel - Bridge Road Rouses Point NY 12979 518-297-6394
Amanda's Village Motel - 128 River 518-891-3001
Auberge Alburg - RR 2 (802) 796-3169
Auberge de la Fontaine - The Auberge de La Fontaine is a small charming city B&B Inn. Montreal. Facing a magnificent park. 21 rooms, breakfast included and free access to the kitchen for snacks. 4 free parking places.
Auberge Harris - Capacity-250. 77 Rooms. Efficiencies. TV. Telephone. Air cond/Heat. Outdoor/Heated pool. Sauna. Located on the water. Pets (leashed). Disabled access. Credit cards accepted. Restaurant.
Austrian Haus Lodge - P.O. Box 335 802-464-3911
Best Western Lake George Motel - Exit 21, I-87
Best Western New Englander Inn - 220 Northside Drive, 802-442-6311
Best Western,The Inn at Smithfield - The Inn at Smithfield is newly renovated and features a beautiful indoor pool, updated exercise facilities, game room, a lounge and Plattsburgh's first smoke-free bar and restaurant. Our conference and banquet facilities are also newly renovated
Blue Ford Motel - 325 North River Street 802-868-4147
Blue Spruce Motel - N. Ausable, Keesville, NY 12944, 518-834-7155
Brookside Motel - 504 Canada Street 1-(800)-438-6827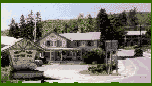 Brookside Motor Lodge
PO Box 36 Upper Jay, NY 12987
Located in the quiet hamlet of Upper Jay, New York, the Brookside Motor Inn is situated next to the Famed Ausable River offering some of the finest trout fishing in the East! World Class Skiing and winter sports can be found just 5 miles away at Whiteface Mountain and the Olympic Village of Lake Placid. email: brkside@primelink1.net For further information please give us a ring! Your hosts, Marlene & Dick 518.946.8369
Brown's Welcome Inn Motel - 932 Route 9 Lake George Road (518) 792-9576
Cadillac Motel - Open All Year Round 24 Hours A Day!!!!
Capital Plaza Hotel & Conference Center - 100 State St, Montpelier VT 05602, (802)223-5252
Cavendish Pointe Hotel - The Cavendish Pointe Hotel with overnight accommodations for 200 or more.
Cedars On The Lake Vacation Cabins - 3666 Route 9, Peru, NY 12972, 518-562-1552
Chateau Bromot - Our Hotel-Spa is set on a superb valley, offering a panoramic view of the most enchanting decor.
Chateau Motel - 7091 Route 9, Plattsburgh, NY 12901, 518-561-4780
Chelka Lodge - 4204 Lake Shore Drive (518) 668-4677
Chesterfield Motel - 811 Route 9S, Keeseville, NY 12944, 518-834-7407
Christy's Motel - We like our guests to think of Christy's Motel as their
Clarion Hotel & Conference Center - 1117 Williston Road 802-658-0250
Cloudspin Lodge - Route 9N, Jay, NY 12941, 518-946-2407
Clyde River Hotel & Restaurant - When it's time for a break from the ordinary.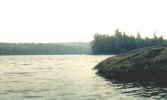 Cochrans Bed & Breakfast
303 Kiwassa Road, Saranac Lake, NY 12983 - (518) 891-5721, Email: douglas@northnet.org
Cochran's Bed and Breakfast offers a pristine setting on Kiwassa Lake far from the hustle and bustle of daily life. Take a canoe, relax on the dock or simply join us for a night or two. The Bed and Breakfast bedrooms, bathroom and separate kitchen are conveniently located upstairs in their own private setting away from the main quarters of the Cochran's home. There is a minimum stay of two nights for weekend getaways. Prices range from $95-$200/night.
Colonial Motel Ludlow Best Western - 96 Main Street 802-228-8188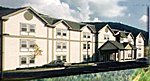 Comfort Inn, Burlington-VT - Enjoy our award winning hospitality at the Comfort Inn, Burlington. Relax in one of our 105 newly redecorated guest rooms and enjoy our complimentary deluxe continental breakfast! 802-865-3400
Comfort Inn, Plattsburgh - 411 Route 3 Exit 37 Plattsburgh, NY (518)562-2730
Comfort Inn, St. Albans-VT - Northern Vermont's premier lodging facility. 63 spacious guest rooms and 5 jacuzzi king suites, indoor heated pool, complimentary deluxe continental breakfast. 802-524-3300
Cortina Inn killington - Country Elegance In The Mountains Of Vermont
Countryside Motel - PO Box 277 802-985-2839
Courtyard by Marriott-Burlington - 177 Hurricane Lane 802-879-0100
Crimson King Motel - Stowe Rd. 802-888-4210
Crowne Plaza Montreal Metro Centre - The Crowne Plaza Montreal is a hotel of 24 floors and 319 rooms.
Dairy Center Motel & Restaurant - Enosburg VT 05450 802-933-2030
Darling Kelly's Motel - RR 1 Box 4400, 802-442-2322
davis motel - rd#1, Box 144A (518) 532-7583
Days Inn - Plattsburgh - The Days Inn - Plattsburgh is conveniently located off I-87 at Exit 37. We are just 2 miles from Lake Champlain and right at the foothills of the Adirondack Mountains. A short drive takes you to all


The Doctor's Inn
Trudeau Road, RR 01, Box 375, Saranac Lake, NY, 12983. 1-888-518-3464 (toll free), 518-891-3464. E-mail docsinn@northnet.org.
Join us for your Adirondack Experience! Located at the base of Mt. Pisgah and a short stroll away from Saranac Lake. Once home to physicians of the world famous Trudeau Sanatorium, now a spacious and welcoming Adirondack Bed and Breakfast. The Doctor will provide you a quiet and restorative retreat to come home to whatever you get up to during the day.
Dreamland Motel - East Main Street Malone NY 12953 518-483-1806
Dutchess Motel - PO Box 471, Lake Shore Drive (518) 668-5264
Econo Lodge - Lake Placid - Award winning property just one mile from main shopping district with 61 spacious rooms, heated indoor pool and Jacuzzi, outdoor pool, game room, ski waxing room, guest laundry, and meeting rooms.
Econo Lodge - Shelburne Road - 3164 Shelburne Road 802-985-3377
Econo Lodge Lake George Motel - 439 Canada St. 518-668-2689
Econo Lodge Plattsburgh - 98 Rooms, Free coffee, HBO, Refrigerator in all rooms, conference room, malls and restaurants within walking distance. Beach 5 miles. Canadian boarder 16.
Econo Lodge St. Albans - St. Albans
Edelweiss Motel - 14 Wilmington Rd. 518-523-3821
Edge of the Lake Motel - 56 Saranac Ave. 518-523-9430
Ethan Allen Motel - 1611 Williston Road 802-863-4573

Eyrie Motel - Situated on 23 acres with magnificent mountain views. Many amenities including refigerators, outdoor pool, fireplaced lobby, continental breakfast. Near shopping, ski areas & year round attractions.
Fairbanks Inn - lodging in Vermont's Historical Northeast Kingdom
Flint's Motel - 215 Lake Flower Ave. 518-891-5139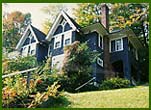 Fogartys Bed & Breakfast This historic cure cottage built in 1920, overlooks Lake Flower and faces Mts. Pisgah, Baker and MacKenzie. It is within walking distance of downtown Saranac Lake, and close to ski areas. - Saranac Lake, NY - (518) 891-3755


Fort William Henry Resort Hotel - 48 Canada Street (518) 668-3081
Four Seasons Motor Lodge - 21 Howard Heights 518-946-2247
FourWinds Country Motel - The motel offers peace and quiet plus magnificent views of the surrounding Green Mountains
Giant's View Lodge - 518-576-9323
Golden Gate Motel - Located On The Beach, 432 Margaret St., Plattsburgh, NY 12901, 518-561-2040
Governor's Rock Motel - This pastoral motel is nicely located between the taconic and the green mountain ranges.
Grand Isle Lake House - Full catering and bar service by Isabel's on the Waterfront
Grand Prix Motor Lodge & Restaurant - 1867 Au Sable St 518-834-4648
Grand View Motel - HC 2 Box 121A 518-946-2209
Greystone Motel - Route 7 South 802-388-4935
Halfway Motel - 518-891-1479
Hampton Inn Hotel & Conference Center - 188 Room Hotel & Conference Center Easily Accessible from Exit 16 on I-89 42Mountain View Drive Colchester VT 05446 802-655-6177
Handy's Extended Suites Hotel - 13 College Parkway 802-655-6000
Happy Bear Motel - Skiing, Snowmobiling, Mountain Biking, Hiking, Fishing, Golf, Shopping, Tennis, Fine Dining & Entertainment.
Harwood Hill Motel - Route 7a, 802-442-6278
Highway One Motel & Cottages - lovely lake george village cottages walk TO everywhere , trolly TO outlet stores and great escape six flages park
Hillbrook Motel - Route 7A, 802-447-7201
Ho-Hum Motel - 1660 Williston Road 802-963-4551
Holiday Inn - Capacity-300. 102 Rooms. Cable TV. Telephone. Air cond/Heat. Indoor/Heated/Kiddie pools. Jacuzzi. Pets. Disabled access. Credit cards accepted. Restaurant. Cocktail lounge.
Holiday Inn - Burlington, VT - The Holiday Inn ®-Burlington, in Vermont's scenic Champlain Valley, is a centrally-located, full service hotel.
Holiday Inn And Spa - Blush Hill Road 802-244-7822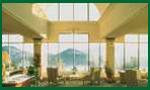 Holiday Inn/Lake Placid Resort -1 Olympic Drive
Lake Placid, NY
518-523-2556 or 800-874-1980
Center of the village, overlooking lake. All rooms have a coffee maker and refrigerator. Rooms and suites with Jacuzzis, fireplaces. Ten tennis courts. Private beach, our forty-five holes of championship golf. Boat tours and golf packages. Laundry facilities. Children under 19 free.
Holiday Motel - 802-748-8192
Honeywood Lodge - Small quaint 3 diamond awarded Motor Inn with large individually decorated rooms. Fireplaces,Jacuzzi tubs, efficiencies. Peaceful setting with outdoor hottub, babbling brook, mountain views.
Hotel Du Fort - Located in Downtown Montreal, Hôtel du Fort has been conceived to accommodate a discriminating clientele, concerned about the quality of services, informal elegance and convenient location.
Hotel Maritime Plaza - 210 Spacious Bedrooms and 4 Luxurious suites, equipped with kitchenettes.
Hotel Mozart - Handicapped access, non smoking rooms, TV lounge, pets allowed, parking on premises, garages, bikers are welcome, ski storage.
Hotel Saranac - 101 Main St. 518-891-2200
Howard Johnson Hotel & Suites - 1720 Shelburne Road 802-860-6000
Interlaken Lodge & Restaurant - 15 Interlaken Ave. 518-523-3180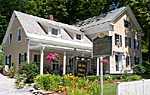 Ira Allen House - The Ira Allen House is a cozy country inn in the Battenkill Valley of Southern Vermont The Ira Allen House is a cozy country inn in the Battenkill Valley of Southern Vermont. It is one of the oldest Inns in Vermont and a state historic site. The tavern and the bedrooms above are over 200 years old. It was built by Ira Allen (Ethan Allen's brother) who was the Surveyor-General of Vermont.

Iron Kettle Motel - Route 7a, 802-442-4316
John Egan's Big World Pub and Grill - Well behaved dogs welcome.
Juliana Motel - Lake George lodging, housekeeping, motel and efficiency units.
Kastner's - 188 Hidden Valley Road (518) 696-2715
Kelly's Lake George Gardens Motel & Cottages - 2107 State Route 9N South (518) 668-2232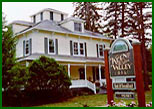 Keene Valley Lodge
Route 73, PO Box 701, Keene Valley,NY 12944
Phone: 518-576-2003
Historic 7 room (most with private baths) Bed & Breakfast located in the center of the High Peaks village of Keene Valley. Convenient to Great Range trailheads, rock and ice climbing, cross country skiing locally as well as restaurants and shops.

Kennah's Motel - Lake George Road (518) 668-2152
Knoll Motel - Come and relax at our comfy venue, in a beautiful setting away from the noise of downtown. We offer clean accommodating, reasonable pricing and most importantly, American Hospitality.
Knotty Pine Motel - 130 Northside Drive,802-442-5487
Lake Flower Inn - comfortable modern motel located on the shore of Lake Flower, one of the Saranac Chain of Lakes, in historic Saranac Lake, New York, in the heart of the Adirondack Park.
Lake George Schroon Valley Resort - Lake George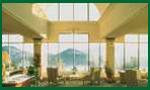 Lake Placid Resort/Holiday Inn -1 Olympic Drive
Lake Placid, NY
518-523-2556 or 800-874-1980
Center of the village, overlooking lake. All rooms have a coffee maker and refrigerator. Rooms and suites with Jacuzzis, fireplaces. Ten tennis courts. Private beach, our forty-five holes of championship golf. Boat tours and golf packages. Laundry facilities. Children under 19 free.
Lake Shore Motel - We are the only Motel on Lake Placid with a private beach and swimming area.
Lake Side Motel - 27 Lake Flower Ave. 518-891-4333
Lakefront Lodging - PO Box 980
Lakeview Motel - 24 Demars Blvd. 518-359-2778
Lee's Motel & Cottages - 18 McGinnis Lane (518) 668-4638
Long Pond Cabins - Rustic lakefront and lakeview 2-3 bedroom cabins. Kitchens screened porches, private docks, sandy beach, boats, gameroom, playground. Peaceful retreat where families enjoy the Adirondack Mountains and Lake Champlain Region. Excellent fishing, on b
Lynburke Motel - 802-626-3346
Magic View Motel - 3806 VT Route 11 802-824-3793
Manchester View Motel - The prestigious Three Diamond Award from AAA has been awarded to the The Manchester View for 13 years and Three Stars from the Mobil Guide
Maple Center Motel - 20 Hastings St 802-748-2393



Maple Leaf Inn -53-55 Saranac Avenue Lake Placid, NY 12946 Telephone: 518 523-2471 Fax: 518 523-5378 Email: info@maple-leaf.net
Located in the village within easy walking distance to Lake Placid's many fine shops and restaurants. We offer a wide array of quiet, comfortable accommodations. Choose from our standard double, two doubles, adjoining, king bed and non-smoking Jacuzzi rooms with one queen bed. Also available is a two bedroom suite with one queen bed in each room, efficiency kitchenettes and an apartment with a kitchenette and a gas fireplace in the living room.

Marina Motel - 6 South Shore Rd. PO Box 480
Mid-Town Motel - 230 Main Street 802-862-9686
Motel 6 - 74 South Park Drive 802-654-6860
Mountain Pines Motel - 518-532-9908
Mt. Philo Inn - Furnished Apartments at the old Mt. Philo Inn, 27 Inn Road, #1 877mtphilo, 802-425-3335 Historic charm, spectacular views! Spacious, unique Ideal for families relocating. Pets OK www.mtphiloinn.com
Newport City Motel - Newport Vermont's Best Choice in Lodging on Beautiful Lake Memphremagog
Nomad Housekeeping in Lake George - 8 Birch Avenue (518) 668-4697
nordick's motel - 2895 Lake Shore Drive (518) 668-2697
Northway Motel - 390 Margaret St 518-563-2130
Northwoods Club - 122 Main St. 518-523-0248
Palmer House Resort Motel - Route 7a North (802) 362-3600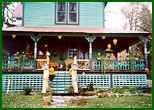 Paradox Lodge
76 Saranac Ave, Lake Placid, NY 12946
Phone: 518-523-9078 toll Free: (877) 743-9078
Built in 1899 and located on Paradox Bay on Lake Placid lake, Paradox Lodge provides a quiet and comfortable atmosphere for guests. Four rooms are available on a year round basis, each decorated in its own unique style featuring handmade Adirondack furniture, antiques, beautiful quilts, ceiling fans, down comforters and plenty of down pillows. (All rooms have private bath.) On the main floor there is a comfortable living room where guests may lounge and relax before having dinner in the dining room. The menu features delicious food and a large selection of wines. (The dining room is open to the public and reservations are recommended.) A large covered front porch with wicker chairs is a nice place to watch the setting sun or you may prefer to sit down by the lake and enjoy the view of Whiteface Mountain. Kayaks and mountain bikes are also available for use.
Park Motel - 336 Park 518-359-3600
Peter Pan Motel - 5697 VT route 9, 802-442-3343
Pine Terrace Motel & Resort - Moody Rd. 518-359-9258
Pine View Motel - Cascade Rd. 518-576-4415
Pineview Motel - HCR 1, Box 71 518-523-2410
Pioneer Motel - 7673 Rte 9N
Plattsburgh Super 8 Motel - Capacity-260. 61 Rooms. Efficiencies. Cable TV. Telephone. Air cond/Heat. Indoor/Heated pool. Pets. Disabled access. Credit cards accepted.
Plaza Hotel - Our Plaza Hotel's large, luxurious rooms are warmly decorated and feature queen sized beds, cable tv, vcr's, and air conditioning - all at affordable rates.
Pleasant Valley Motel - Bennington, VT 802-442-6222



The Point
PO Box 1327 Saranac Lake 518-891-5674 or 800-255-3530
Email: info@thepointresort.com Rated #1 Resort in the USA. A serene wilderness lodge "that sweeps all honors as the most enchanting lakefront sanctuary in America." Private, romantic and elegantly rustic. Superb cuisine. All-inclusive. (Not suitable for children under age 18.) Member Relais & Chateau. Amenities: On Water, Restaurant, Lounge, Fireplaces, Pets Allowed With Restrictions, Game Room, Credit Cards Accepted, American Express Honored

Radisson Hotel Burlington - The Radisson Hotel Burlington scenic Lake Champlain. Hotel features 2 Restaurants, Seasons on the Lake and The Oak St. Cafe. Also features the Comedy Zone and A creative Catering staff. 802-658-6500
Ramada Inn - Albany - 300 Broadway, Downtown (518) 434-4111
Redwood Motel - 24 Wimington Road 518-523-2183
Rip Van Winkle Motel - 11 Cumberland Head Rd.
Riverside Motel - Memorial Dr. 802-748-9404
Rustic Restaurant & Motel - P.O. Box 67, 451 VT Rte. 12N 802-485-6363 or 1-800-371-2012
Sandy Point Motel - RR 30 518-624-3871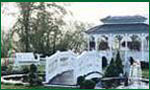 Sara-Placid Motor Inn -120 Lake Flower Avenue, Saranac Lake, NY, Phone: (518 ) 891-2729 or 800-794-2729 Beautiful lake and mountain setting. Adjacent restaurant, housekeeping apartments with decks, family suites with private bedrooms, jacuzzi suite. Waterfront cottages, log cabins with fireplaces. Six miles from Lake Placid. AAA 3-diamond approved. Free, adjacent lakefront public tennis courts nearby.
Shaheen's Motel - 310 Park 518-359-3384
Shamrock Motel - 2445 Rt 9
Sheraton Burlington Hotel & Conference Center - 870 Williston Road
Sherwood Forest - 518-891-4400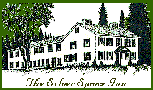 Silver Spruce Inn B&B Route 9 P.O. Box 426 Schroon Lake, NY, 12870. 518-532-7031. email: info@silverspruce.com Adirondack elegance at its best. Restored mid 1820's 16 acre executive retreat, antiques, grand common areas, imposing fireplaces, sun porch, garden grove and gazebo. Outstanding accommodations each with a private bath. Home cooked country breakfast. Convenient to camps, lakes and wilderness. Smoke Free. Open Year Round.

Skyview Motel - 2956 Route 7 802-877-3410
South Gate Motel - Rt. 7, 802-447-7525
St. Moritz Hotel - 518-523-9240
Stony Point Lakeside Rentals - Capacity-12. 3 Rooms. Cabins. TV. Telephone. Heated. Located on the water. 2 - 3 Bedroom year round houses on Lake Champlain. All ammenities, linen & towels, furnished,. 80 foot dock, canoe & fishing boat. Lots of room to spread out for a q
Stowe Motel and Snowdrift - We are located between the village of Stowe and Mt. Mansfield. Sweeping mountain views, comfortable accommodations, numerous amenities and sixteen landscaped acres make us the ideal vacation spot.
Sunnyside of Black Lake - Sunnyside and Black Lake..Your Fishing Vacation Location in northern New York
Sunset Motel - 802-888-4956
Sunset Park Motel - 71 Demars Blvd. 518-359-3995
Super 8 Motel - 1016 Shelburne Road 802-862-6421
Swanton Motel - 112 Grand Avenue Swanton VT 05488 802-868-4284
The Black Lantern Inn - The Inn consists of ten individually decorated rooms and six suites. The rooms all feature Vermont antique furniture and private baths. The one and three bedroom suites include fireplaces, whirlpool .
The Blue Spruce Motel - Route 7 South 802-388-4091
The Chalet Motel - Wonderful, economy family lodging in Southern Vermont. Located just minutes from skiing, shopping, year round attractions & outdoor adventures.
The Fife 'n Drum Motel - 693 US Route 7 South, 802-442-4074
The Inn On Trout River - the friendly service and the home-like atmosphere of a true, full service, country inn.
The Lakeshore Motel - 54 1/2 Saranac Ave 518-523-2261
The Pittfield Inn/ Escape Routes - Travel to our scenic mountain valley location and enjoy one of Vermont's finest full service Inns. Our many years of innkeeping experience coupled with a passion for outdoor recreation.
The Pittsfield Inn - Full service Inn since 1835.
The Summit at Gore Mountain - P.O. Box 20 (518) 251-4180
The Westport Hotel - 518-962-4501
The Woodruff Motel - Routes 9N & 73 518-576-4551
Timber Inn Motel - 18 Units Private baths, double rooms, TV, telephone , Sauna & Jacuzzi , apartment for 6 available. Skiing, Swimming, Mountain Biking, Great Fall Foliage 112 Route 103 South Ludlow 802-228-8666
Timber Lodge Motel - Moody 518-359-2320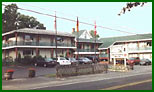 Town & Country Motor Inn - 67 Saranac Avenue, Lake Placid, NY 12946, 518-523-9268, e-mail: info@tcmotorinn.com
In the village location with lake and mountain views. Double, king and queen beds, outdoor pool, cottage and apartment with fireplace and kitchen. All rooms with refrigerators, phones, and cable TV. Close to restaurants, shopping and all Olympic sites.

Town House Lodge - 40 Saranac Avenue, Lake Placid, NY 12946, 518-523-2532, e-mail: twnhouse@northnet.org
Welcome to the Town House, a family operated lodge within walking distance of all that Lake Placid has tof offer. Just minutes away from the quaint Olympic village full of shops and restaurants of all kinds. Just turn your head and you'll see the shores of Lake Placid calling you!
Towne Place Suites By Marriott - 66 Zephyr Road 802-872-5900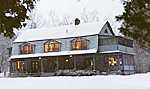 Trail's End B&B
HC01 Box 103, Keene Valley, New York 12943 - (518) 576-9860 or 800-281-9860
A romantic 1902 Adirondack lodge nestled in New York's Keene Valley amid soaring mountain peaks. This rustic, romantic, and secluded bed & breakfast inn is ideally located for all season activities as hiking, canoeing, fishing, whitewater, bicycling, horseback riding, golf, tennis, swimming, bird watching, rock climbing, and more.

Treasure Cove Resort Motel and Cottages - 3940 Lakeshore Drive (518) 668-5334
Tupper Lake Motel - 255 Park Street 518-359-3381
Turner Cottages - Fully equipped efficiency units,cable tv, outside bbq's, minutes to most outdoor sporting activities. 82 State Rd.,Saranac lak4e,ny,112983, 1-866 582 4358.
Valroc Motel - We pride ourselves in offering fabulous accommodations and services at affordable prices.
Vermont Agency Of Natural - Green Hotels are those hotels, motels, inns or bed and breakfasts that have been recognized for their environmentally friendly management practices.
Vermont Lodging @ Restaurant Directory - If you are planning a visit to Vermont, you'll find all the information you need by using our directories and city search functions!
Vermonter Motor Lodge - Route 9, 802-442-2529
Viking Motel & Restaurant - comfortable rooms w/2 double beds, full bath, ccTV, DD phones, in-room coffee, air-conditioned, 2 bedroom suites available, walking distance to town.
Villa Motel - 1875 Route 9
Village Motel - 11 Cascade Rd. 518-523-2150
Wayfarer Motel - Wayfarer Motel
Wedgewood Motel - Manchester Ctr VT
Westport Hotel - Our historic Inn has been at home amid the gentle lifestyle of Westport for 124 years.
Westport Lakeside Motel - Located directly on beautiful Lake Champlain
Whispering Pines Motel - Route 9, 802-447-7149
White Sled Motel - Cascade Rd. 518-523-9314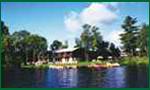 Wildwood on the Lake - 88 Saranac Avenue, Lake Placid, NY, Phone (518) 523-2624, Toll Free- 800-841-6378, Fax (518)523-3241
Located directly on Lake Placid. 2 outdoor pools. All rooms with refrigerators, coffee makers, phone, color TV, private baths. Some king/queen-size beds, non-smoking rooms, some with private jacuzzi, kitchenettes. Cottages with fireplace. Whirlpool/sauna. Free rowboats, canoes, paddleboats. Restaurants within minutes.
Willard House - 518-946-7682
Yankee Traveler Motel - 342 Portland St. 802-748-3156