All Hotel Search Lake Placid
Stop here first for great deals on hotels in Lake Placid, New York. Compare our Lake Placid, New York hotel rates and save up to 50%!. Book online now!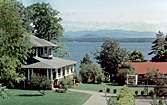 Normandie Beach Club
96 Furnace Point Lane, Westport, NY 12993
phone: 518-962-4750 email: info@normandiebeachclub.com
Located on the West Coast of Lake Champlain in Westport , NY. Overlooking the Green Mountains of Vermont and situated in the Adirondacks. It doesn't get any better than this! Normandie offers a relaxed but elegant atmosphere, newly renovated cottages, tennis, golf (1 mile), pool, beach, waterskiing/wakeboarding, fishing, sailing, power boat rentals, canoeing, kayaking, fine dining and lots of peace and quiet. Historic property on 1000 feet of waterfront. Local summer stock theater. Only 30 miles from Lake Placid and 2 hours from Montreal, Canada.







---

Maple Leaf Inn
518-523-2471
Lake Placid


Swiss Acres Inn
518-523-3040
800-464-4690
Lake Placid


Porcupine Manor
518-891-5160
Saranac Lake


The Whiteface Lodge
518-523-3400
800-523-3387
Lake Placid


Cobble Mountain Lodge
518-523-2040
Lake Placid


Cascade Motor Inn
518-523-2130
Lake Placid


Brooks Sunshine Cottage B&B and Apartments
518-523-3661
Lake Placid


Harbor Hill Cottages
518-891-2784
Saranac Lake


Interlaken Inn
518-523-3180
800-428-4369
Lake Placid


Alpine Inn
518-523-2180
Lake Placid


Comfort Inn on Lake Placid
518-523-9555
800-858-4656
Lake Placid


Jackrabbit Inn
518-523-0123
800-584-7006
Lake Placid

Mountain View Inn
518-523-2439
800-499-2668
Lake Placid


Prague Motor Inn
518-523-3410 (Phone & Fax)
Lake Placid


Lake Placid Summit Hotel/Resort and Suites
518-523-2587
800-790-8452
Lake Placid


Northwoods Inn of Lake Placid
518-523-1818
800-509-8140
Lake Placid


Town House Lodge by the Lake
518-523-2532
Lake Placid


Town & Country Motor Inn
518-523-9268
Lake Placid

Trails End Inn
518-576-9860
800-281-9860
Keene Valley


Wildwood on the Lake
518-523-2624
Lake Placid


Placid Bay Inn "On Lake Placid"
518-523-2001
Lake Placid


South Meadow Farm Lodge
518-523-9369
800-523-9369
Lake Placid


Spruce Lodge B&B
518-523-9350
800-258-9350
Lake Placid


Hilton Lake Placid Resort
518-523-4411
800-755-5598
Lake Placid


Lake Placid Lodge
518-523-2700
Lake Placid


Keene Valley Lodge
518-576-2003
Keene Valley


Paradox Lodge
518-523-9078
877-743-9078
Lake Placid


Bark Eater Inn, The
518-576-2221
800-232-1607
Keene


High Peaks Hostel
518-523-4951
Lake Placid


Saranac Club and Inn
518-891-7212
866-595-9800
Saranac Lake



ELIZABETHTOWN, NY
Deer's Head Inn - (no web site available)
ESSEX, NY
The Essex Inn -(no web site available)
JAY, NY
Fourpeaks--Adirondack Camp & Guest Barn

Stonehouse Farm Lodge - (no web site available)
KEENE, NY
Adirondack Rock & River -(no web site available)

The Bark Eater Inn and Stables P .O. Box 139 Alstead Hill Road, Keene, NY 12942
Phone: 518-576-2221


KEENE VALLEY, NY
Pinewood Guest Cottage - (no web site available)
Trail's End Hikers/Skiers Lodge - Keene Valley, NY - (518) 576-9860 or 800-281-9860


Keene Valley Lodge - Keene Valley, NY Route 73, PO Box 701, Keene Valley ,NY 12943 phone- (518) 576-2003


Keene Valley Ausable Inn -(no web site available)


LAKE PLACID, NY
Adirondack Loj - (no web site available)

Alpine Air Motel- (no web site available)


Camp Solitude West Shore - (no web site available)
Lake Placid Lodge - (no web site available)
Lysek's Hillcrest Inn -(no web site available)

Paradox Lodge - (no web site available)

MINERVA, NY
Minerva Hill Lodge - (no web site available)
SARANAC LAKE, NY
SCHROON LAKE, NY
Woods Lodge -(no web site available)
Word of Life Inn - (no web site available)
TICONDEROGA, NY
Stone House Motor Lodge -(no web site available)
UPPER JAY, NY
Ark & Constitution Trail Inn -(no web site available)
The Brookside Motor Inn Springfield Road, Upper Jay, New York, 12987 - (518) 946-8369
WESTPORT, NY
The Westport Hotel (no web site available)

WILMINGTON, NY
The Bunkhouse Lodge - (no web site available)
Steinhoff's Sportsman Inn -(no web site available)