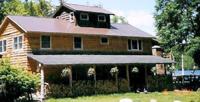 Cochran's Kiwassa Lake Bed & Breakfast
1150 Kiwassa Lake Road, Saranac Lake, NY 12983 - (518) 891-5721, Email: Margie@adirondackcabin.com
Cochran's Bed and Breakfast offers a pristine setting on Kiwassa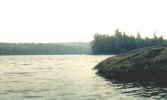 Lake far from the hustle and bustle of daily life. Take a canoe, relax on the dock or simply join us for a night or two. The Bed and Breakfast bedrooms, bathroom and separate kitchen are conveniently located upstairs in their own private setting away from the main quarters of the Cochran's home on the edge of the lake. Prices range from $95-$200/night.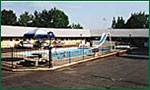 Tupper Lake Motel
259 Park Street, Tupper Lake, NY 12986 - (518) 359-3381 - (800) 944-3585 - Fax (518) 359-8549
Rest and Relax at The Tupper Lake Motel. We offer the Finest Accommodations along with a Swimming Pool, Continental Bed and Breakfast, In-room Coffee Machines, Refrigerators, HBO Movies, Cable TV, In room phone with separate connection for computer modem connection, Fax Service. Nearby are many attractions along with boating, fishing, hiking, skiing and so much more!Room packages available for Canoeing, Horseback Riding, Snowmobiling, Skiing, Golfing, and so much more!

Cochran's B&B
1150 Kiwassa Lake Road
Saranac Lake, NY 12983
(518) 891-5721




Jordan Cottage Bed & Breakfast
317 Park Avenue
Saranac Lake, NY 12983



Kilburn Manor Bed & Breakfast
59 Milwaukee Street
Malone, NY 12953



Patriot House Bed & Breakfast
254 Kiwassa Road
Saranac Lake



Sunday Pond Bed & Breakfast
5544 State Route 30
Saranac Lake, NY 12983



The Porcupine Manor
350 Park Avenue
Saranac Lake, NY 12983



The Three Pillars
1361 State Route 30
Tupper Lake, NY