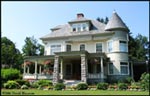 Adirondack Bed and Breakfast Association
Choose from over 50 Bed and Breakfasts! Enjoy a romantic getaway in unique lodging, feast on gourmet breakfasts and savor amazing Adirondack scenery.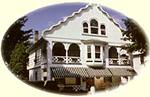 The Six Sisters Bed and Breakfast
-149 Union Avenue, Saratoga Springs, NY 12866 Phone: 518 583-1173 Fax: 518 587-2470 -Six Sisters is a uniquely styled 1880 Victorian bed and breakfast in Saratoga, Springs, New York whose front entrance entices you with an outstanding display of original Tiger Oak and multi-colored stained glass. Inside, the rich golden oak floors and Italian verde marble are adorned with classical Orientals, antiques and Victorian touches of yesterday and today.