Adirondack Log Homes & Log Furniture
Here you will find a wealth of information about Adirondack log cabin homes, log home floor plans, financing for log homes, construction tips on log homes, Adirondack custom log homes, log home photographs, and much, much more!
Distinctive log homes feature a variety of styles and log home floor plans. Each is designed for energy efficiency and total livability. Log Homes are the perfect blend of old world techniques and common sense with modern conveniences and comfort.



Adirondack Log Cabin Vacation Rentals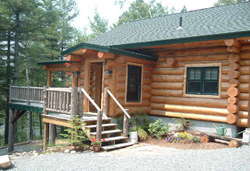 Adirondack Log Cabin in the Loon Lake Area -
was just completedin 2006! All brand new! Hand hewed logs inside and out. Beautiful craftsmanship. Very private location with Adirondack lean-to & outdoor fire pit. Brand new Stainless steel kitchen, tiled floors, jacuzzi and more! Cabin has large second floor porch overlooking the water.
$1500/week - winter rates $1750/week - summer rates
Please Call for availability 518- 891-3745





Adirondack Log home on Moody Pond
Jacuzzi for 2 in the master suite. Stone fireplace in the Great Room. Adirondack woodwork. Queen size bed in the master suite
$2600/ per week
Please Call for availability 518- 891-3745

For more
Adirondack Vacation Rentals.com
click here

Adirondack Chairs

Showcasing a unique collection of rustic twig furniture and North Country crafts inspired by the Great Camps of the Adirondacks. We invite you to preview our one-of-a-kind Adirondack chairs, benches, tables, birch bark mirrors & frames, handcrafted ash baskets, antler chandeliers handwoven rugs and hand made Adirondack Guide Boats.

The Adirondack Mountain Region is credited with giving birth to the rustic furniture tradition in 19th-century America. The Adirondack chair appears to be based on the Westport chair designed around 1900 by Thomas Lee, who had a summer cottage in Westport, New York, on Lake Champlain. One winter Lee lent his chair design to a hunting partner, Harry Bunnell who was an out of work carpenter. Bunnell began making what was then called 'Westport Chairs' with backs, seats, and armrests made of wide planks. He patented his version in 1905. This was the beginning of the sloped back - wide armrest Adirondack Chair.
The Adirondack Chair is one of the most popular outdoor chairs in the United States. The chair incorporates design ideas used for many decades; wide arms, contoured seat and a scalloped back. Adirondack chairs are comfortable because the chair back inclines 30 degrees and is curved to conform to your back giving excellent lower back support. Its deep, angled seat and broad arm rests, make the perfect place for a plate of food & drink or garden gloves. click here for more Adirondack chairs

Adirondack Art Chair Posters!
Enjoy these and 32 more on a full color poster!!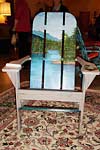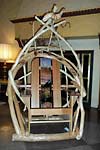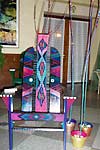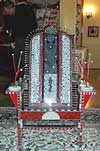 Adirondack Art Chair Posters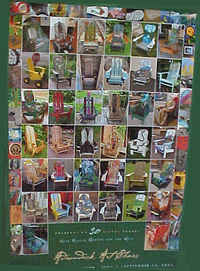 Limited Edition Posters Feature all 38 Chairs Full Color
24" x 36" ~ $20 (tax included)
Call the Lake Placid Center for the Arts at 523-2512 to purchase yours today!
Visit the Lake Placid Center for the Arts Website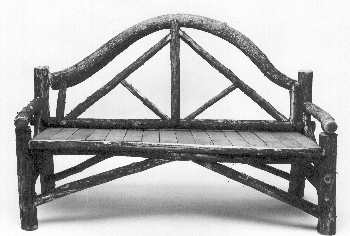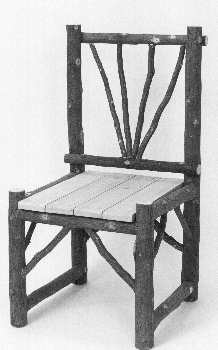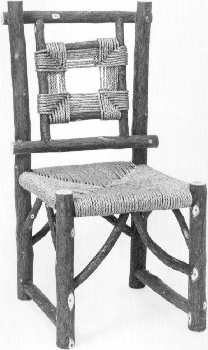 Visit
Adirondack Chair .org
The premier online guide to Adirondack Chairs, Adirondack Furniture & Adirondack Crafts in Upstate New York and the Adirondacks